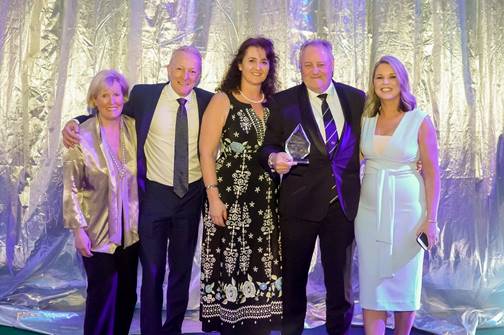 We are delighted to share the exciting news that PMD Financial Advisers has been awarded "Practice of the Year" by our dealer group Consultum Financial Advisers at the recently held 2019 annual conference. The award recognises the practice which has achieved business excellence by adopting best business practices whilst raising public awareness of the value of the financial planning process.
In addition to PMD receiving this practice award, James Esselmont, Director, PMD Financial Advisers was one of the finalists nominated for "Planner of the Year".
We are extremely proud to have received both the "Practice of the Year" award and for James' nomination, and believe these combined achievements underscore the ongoing confidence and peace of mind you should continue to feel when dealing with the team at PMD who seek "to do our best for the clients at all times".
The "Practice of the Year" award is even more significant as we won this award in 2017, and we were a finalist for the award in 2018 which is an incredible achievement. For clients, this track record of awards means that PMD continues to achieve, and sustain a very high standard of business practice in order to provide exceptional levels of service.
We look forward to continuing to meet your financial planning needs. Finally, if you know of a friend or family member seeking quality financial planning advice, please pass on our details as we always appreciate the opportunity to respond to a referral. All client referrals are treated with the utmost care and confidentiality.